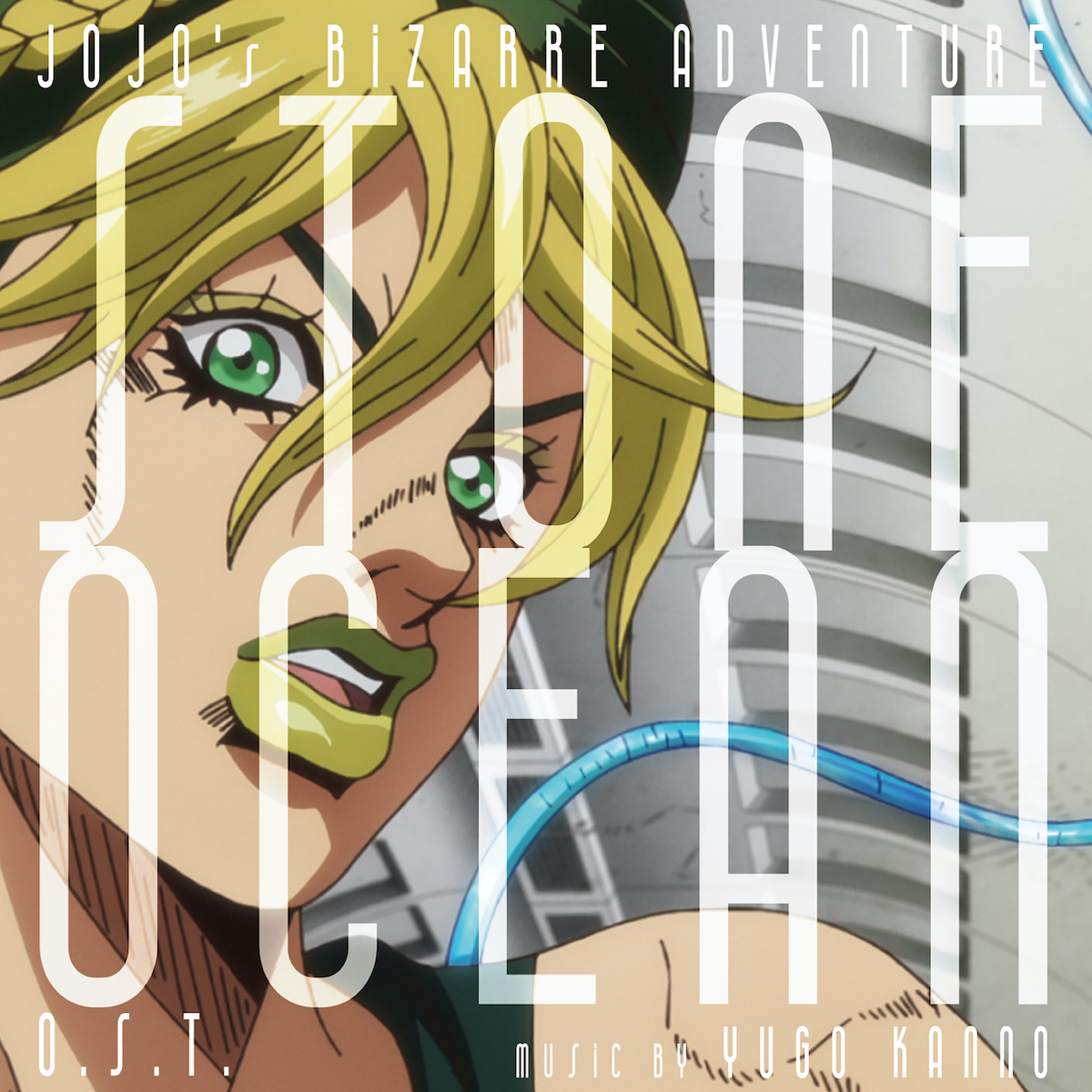 ジョジョの奇妙な冒険 ストーンオーシャン

O.S.T.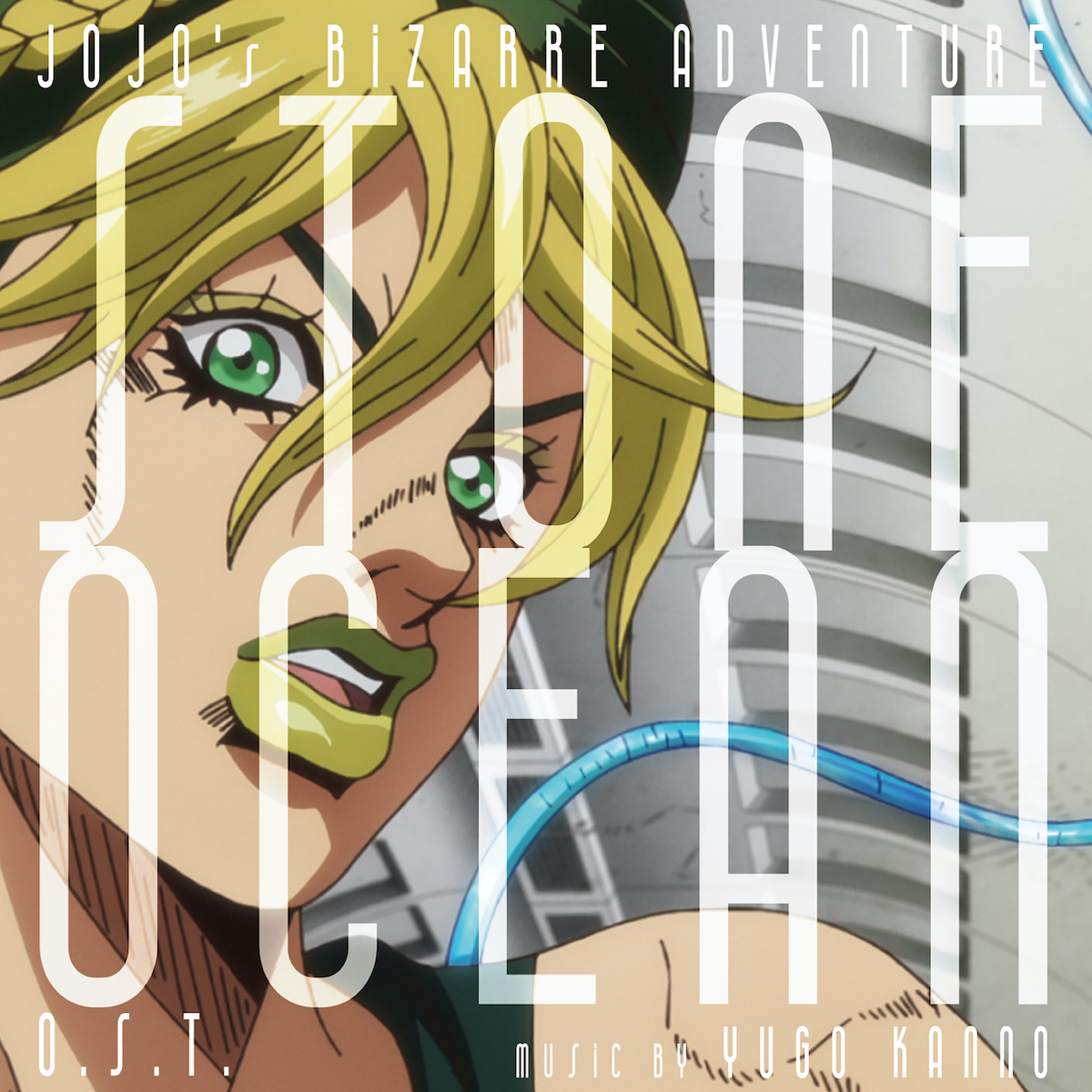 劇中でのバトルシーン等で中心となったメインテーマ「Theme of STONE OCEAN」を含め、本作で使用された楽曲を余すところなく収録。
発売日:2023年6月28日(水)
品番 :1000828596
価格 :¥3,850(税込)
組数 :CD 2枚組
配信サイト:
https://nex-tone.link/A00118143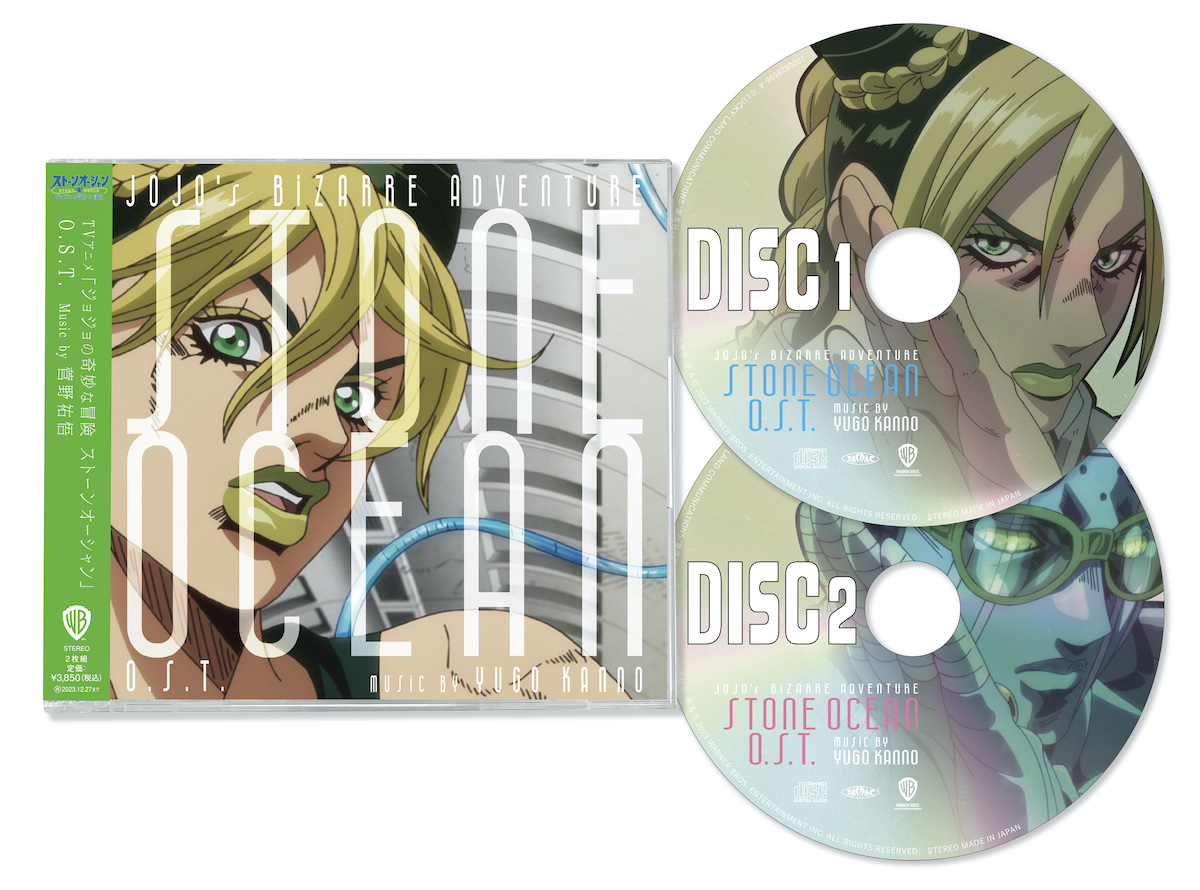 収録内容:
【音楽制作】菅野祐悟
【DISC1】 1.Theme of Stone Ocean 2.Desperate Situation 3.Tense Air 4.Priest 5.Surrounded 6.Hurry Up! 7.Creep on 8.Something is Wrong 9.Pale Snake 10.Determination 11.Impending Crisis 12.Fate 13.Suspenseful 14.High Tension 15.Quietness 16.Strings 17.Discomfort 18.From Darkness 19.Daily Conversation 20.The End Of The Universe 21.Microorganism 22.Green Dolphin Street Prison 23.Memories 24.Dive 25.Disc 26.Hesitation 27.Oh My God! 28.Tiny Stone 29.Hopelessness 30.Execution 31.Eye Catching Inst Ver.
【DISC2】 1.Desperate Struggle 2.Hatred 3.Sticker 4.Collector 5.Clock Works 6.Invisible Corpse 7.Ghost Room 8.Sniper 9.Weightlessness 10.a Little Bird 11.Pass Away 12.C-Moon 13.FENG SHUI 14.The Green Baby 15.New Moon Gravity 16.Disciplinary Wing 17.Get Excited 18.Weather 19.Submission 20.Ally 21.Electric Potential 22.Under the Ground 23.Anger 24.Surviver 25.Fairy Tale 26.Eyelids 27.What a Wonderful World 28.Eye Catching Voice Ver. 29.To Be Continued…